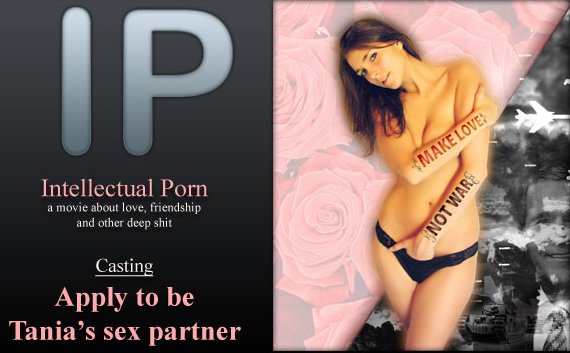 Ya os dije que me gusta su rollo de prostituta con buen gusto.
Porno intelectual para todos. "Una peli sobre el amor, la amistad y otras mierdas."
Aquí el RSS que te tiene informado de los avances en la preproducción.
"The film will be released in a way that has never been done before. It will be completely free to download in high quality and it will be available in a way that goes beyond Open-Source."