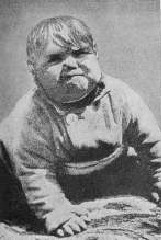 El universo es muy gordo y como dicen al principio de Ghost in the shell "redes corporativas llegan a las estrellas", en breve pichones mios.
El objetivo ya no es la reproducción, ahora es el momento de la inmortalidad, no necesitas esparcir tu ADN en sospechosos agujeros.
La información que eres puede quedar para siempre (como la consciencia del padre de Superman) siempre disponible para consulta, una especie de Lain en vida.
Abrochaos los cinturones, 10 segundos para evacuar el alma rodeado de líquidos plateados y fuego. Todo a gravedad cero.
10. Ningún ser os despreciará
09. Las cosas que os envuelven son igual que vosotros.
08. Una extraña fuente no emite calor ni frio.
07. Todo empieza a estar en su sitio.
06. Recuerdos de infancia cero vienen a tu mente.
05. Las personas no son personas.
04. No eres químico.
03. Nada de interrupciones.
02. Que?.
01. No.
00. Acabas de ser cagado por una ameba unicelular.
Ya está, eres libre.
"We came out from the deep
To help and understand, but not to kill
It takes many lives till we succeed
To clear the debts of many hundres years
That's why we are here !"
ENIGMA, "Out From The Deep" "the cross of changes"